Peace of Mind
We built ONE Water Filtration Simplified as a convenient, worry-free system for filtering water as it comes into your home. That means no more pitchers taking up space in the fridge or bulky attachments on the faucet. Instead, water simply flows out of all the taps in your house fresh, clean and filtered of impurities.
What is ONE?
ONE Water Filtration Simplified consists of two components:
This lightweight, cost-effective tank connects to your plumbing at the point where water enters your home—think of a water softener-sized tank. It is designed for convenient and easy hook up to existing connections in most residential or light commercial installations.
This strong, long-lasting and unobtrusive tank houses a filter that cleans all your water as it enters your home. If that wasn't enough, we designed a convenient snap-ring design that makes replacing the filters within the tank a breeze.
The
Cartridge Tank
connects to your plumbing, but the
Water Filter
does the work. There are several different ONE filters available to meet your unique water filtration needs. These filters remove impurities from your water before it flows to your taps. That means you get the same clean, filtered water from every faucet.
ONE filters can last up to a year before they need to be replaced (depending on your water usage). And each filter comes with a unique handle-designed top cap for lightweight and easy removal.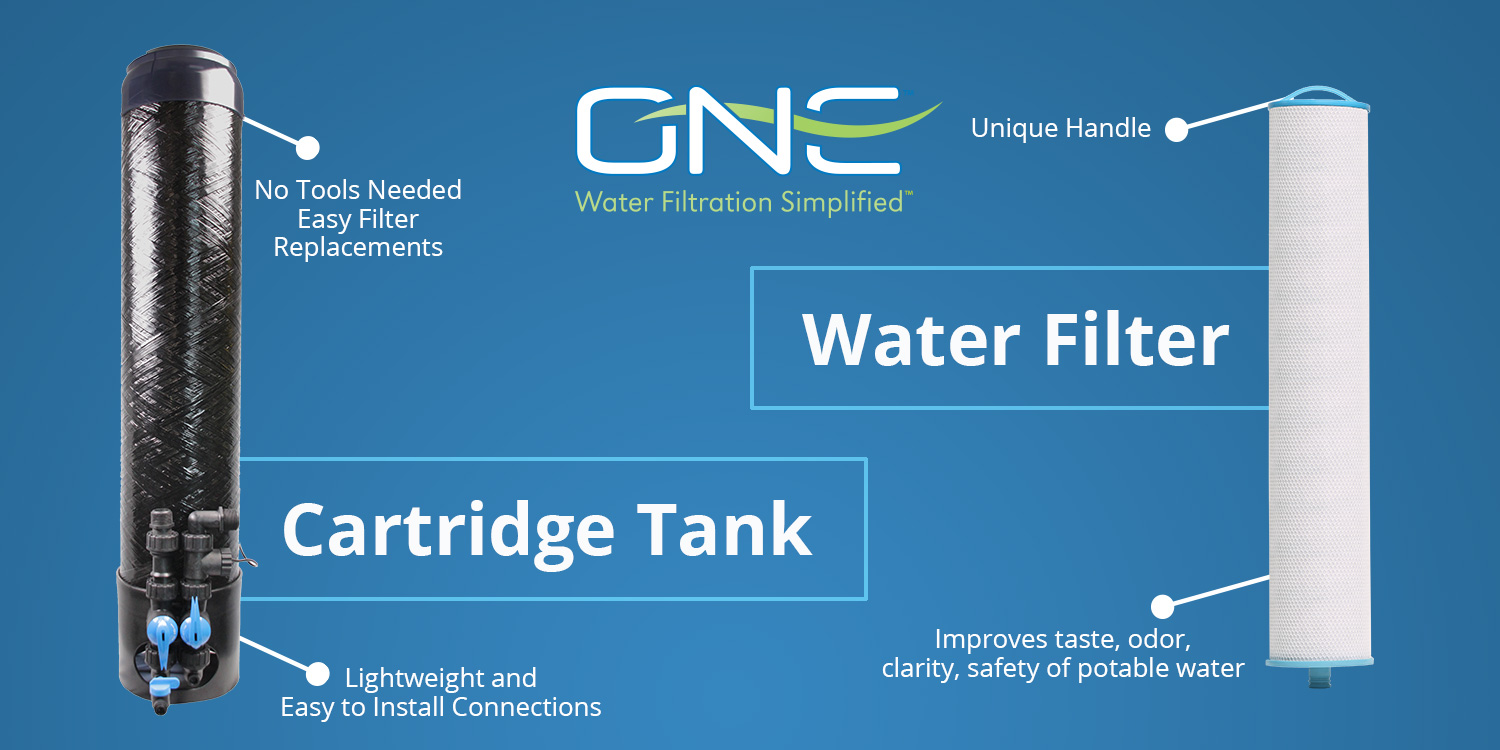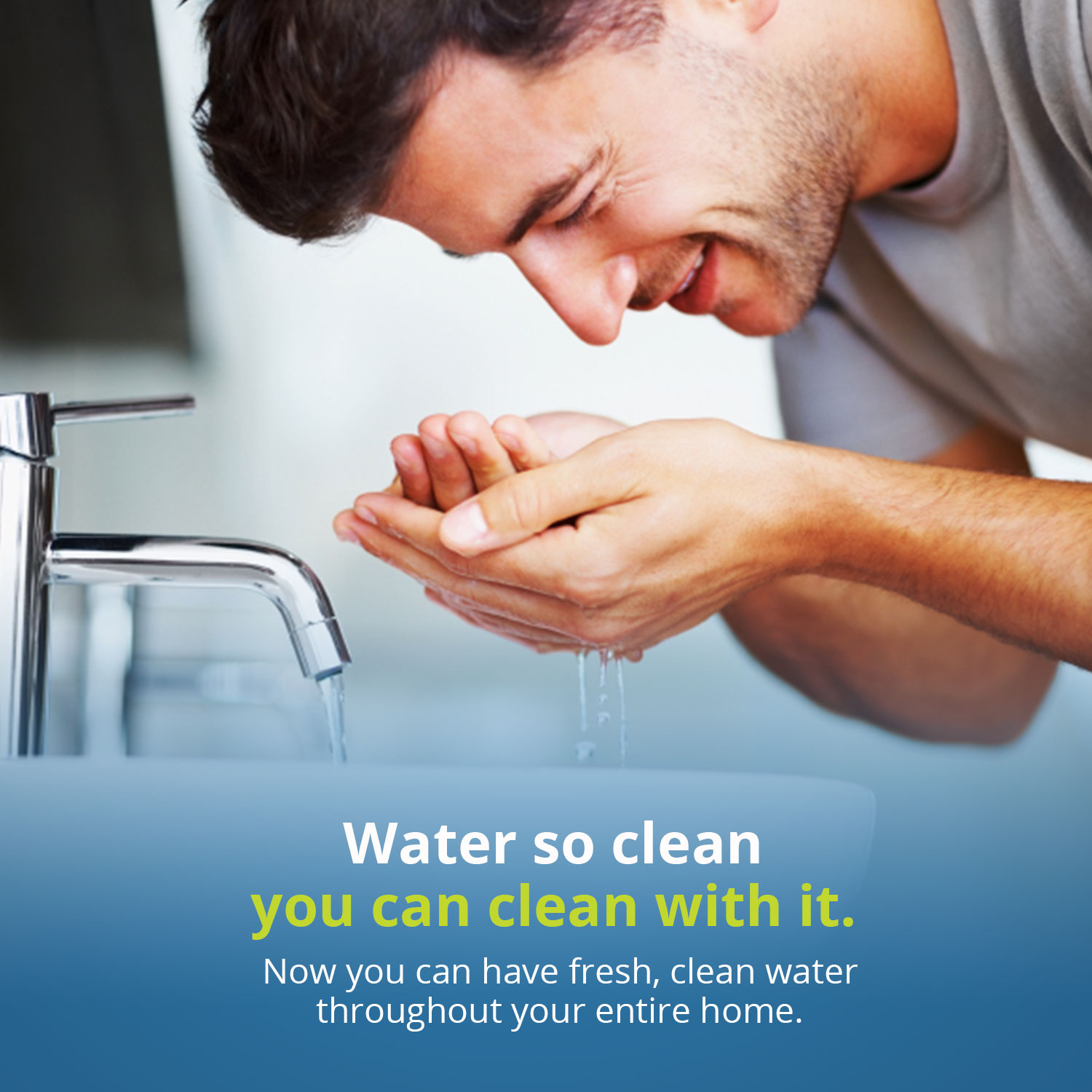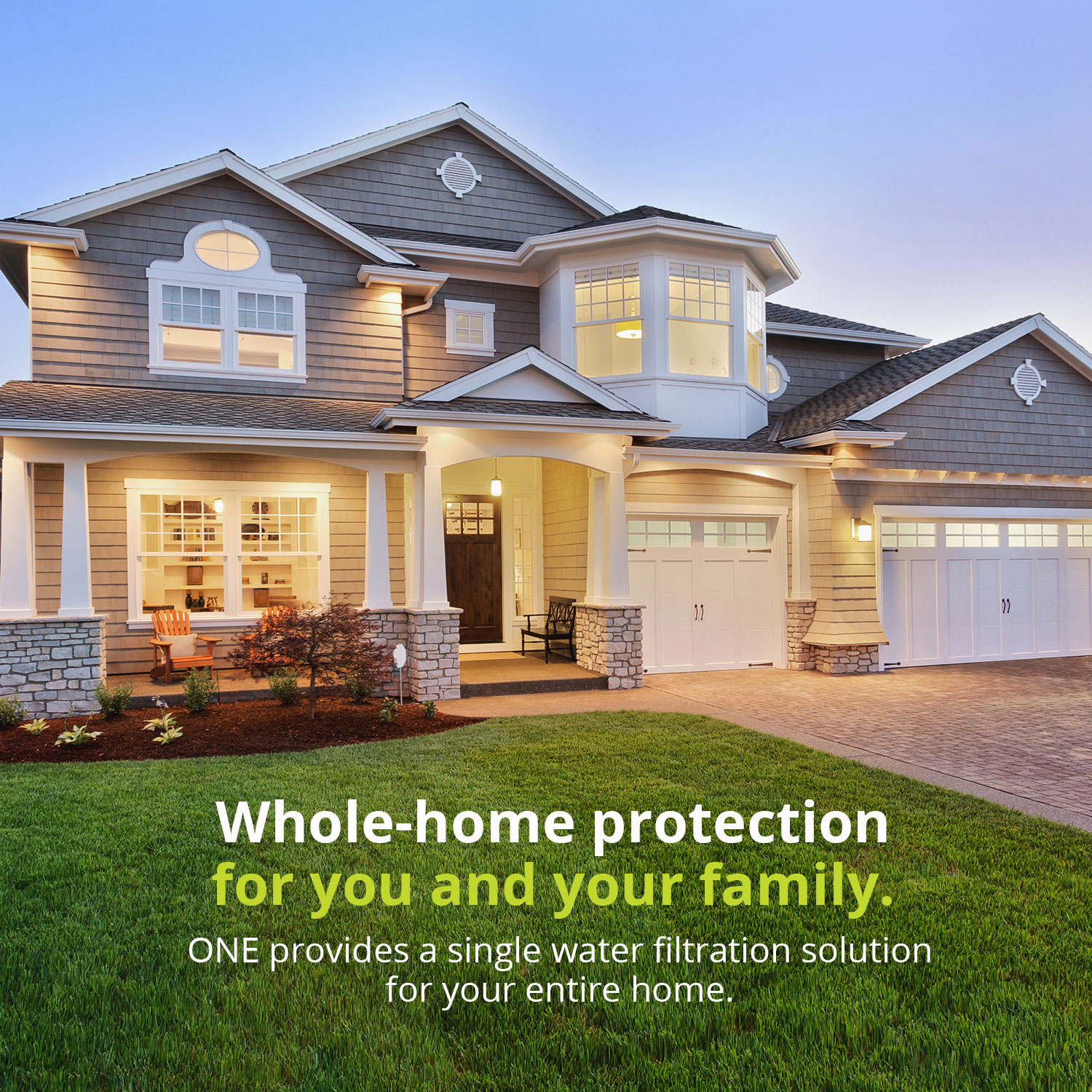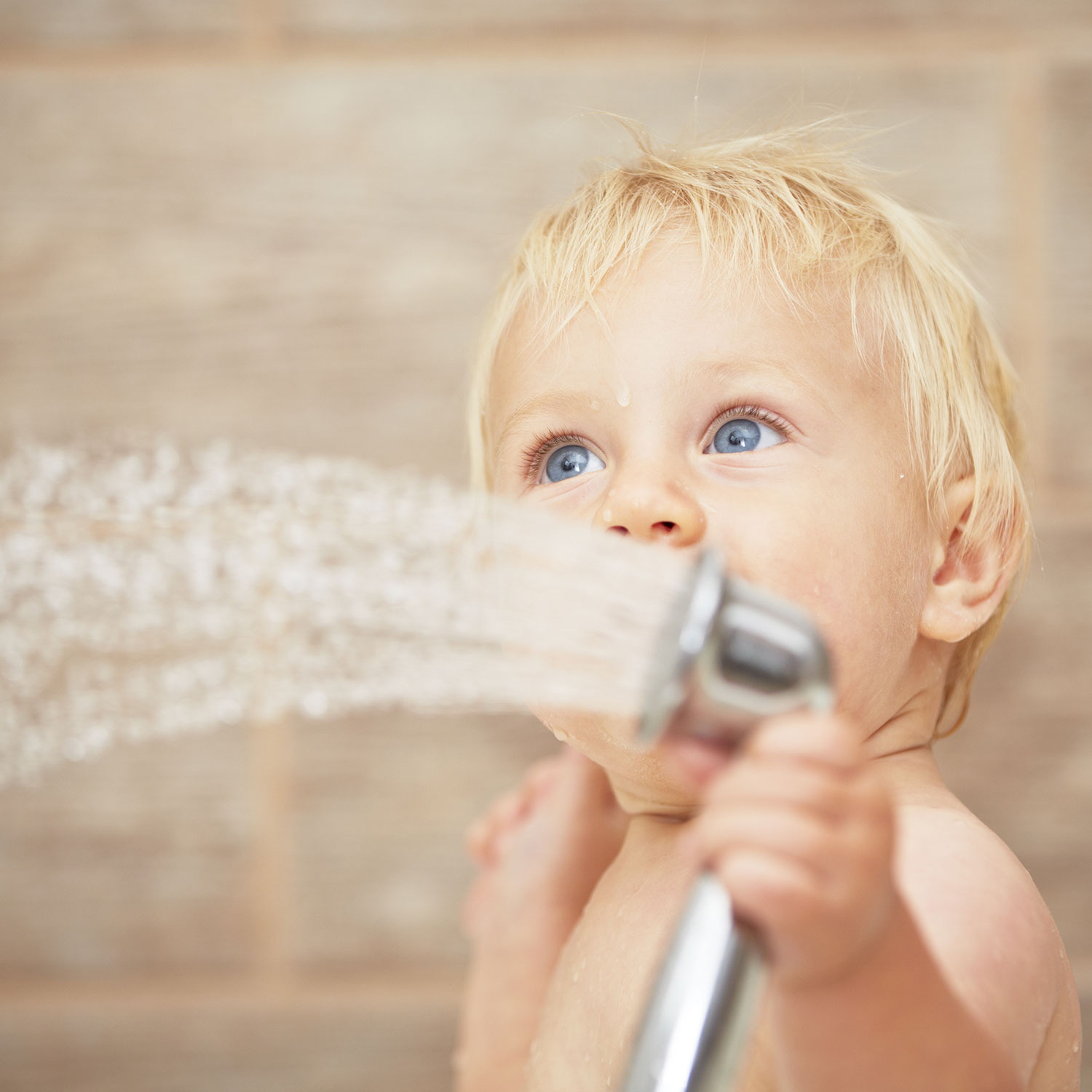 Why choose ONE to filter your water?
Can you imagine having fresh, clean water throughout your entire home? Pure, filtered water flowing out of every tap and every bath or shower? Sounds like an impossible dream right?
With ONE Water Filtration Simplified, that dream is now a convenient and cost-effective reality.
Easy to Find
We have authorized installation professionals across the country who can help you take advantage of ONE Water Filtration Simplified.
Easy to Replace
We designed ONE Filters so that anyone would be able to easily swap them out for a new one. Just because they filter your whole house doesn't mean it needs to be difficult.
Easy to Justify
Instead of spending countless dollars on inferior filtration solutions, choose the ONE that provides clean water through your entire home.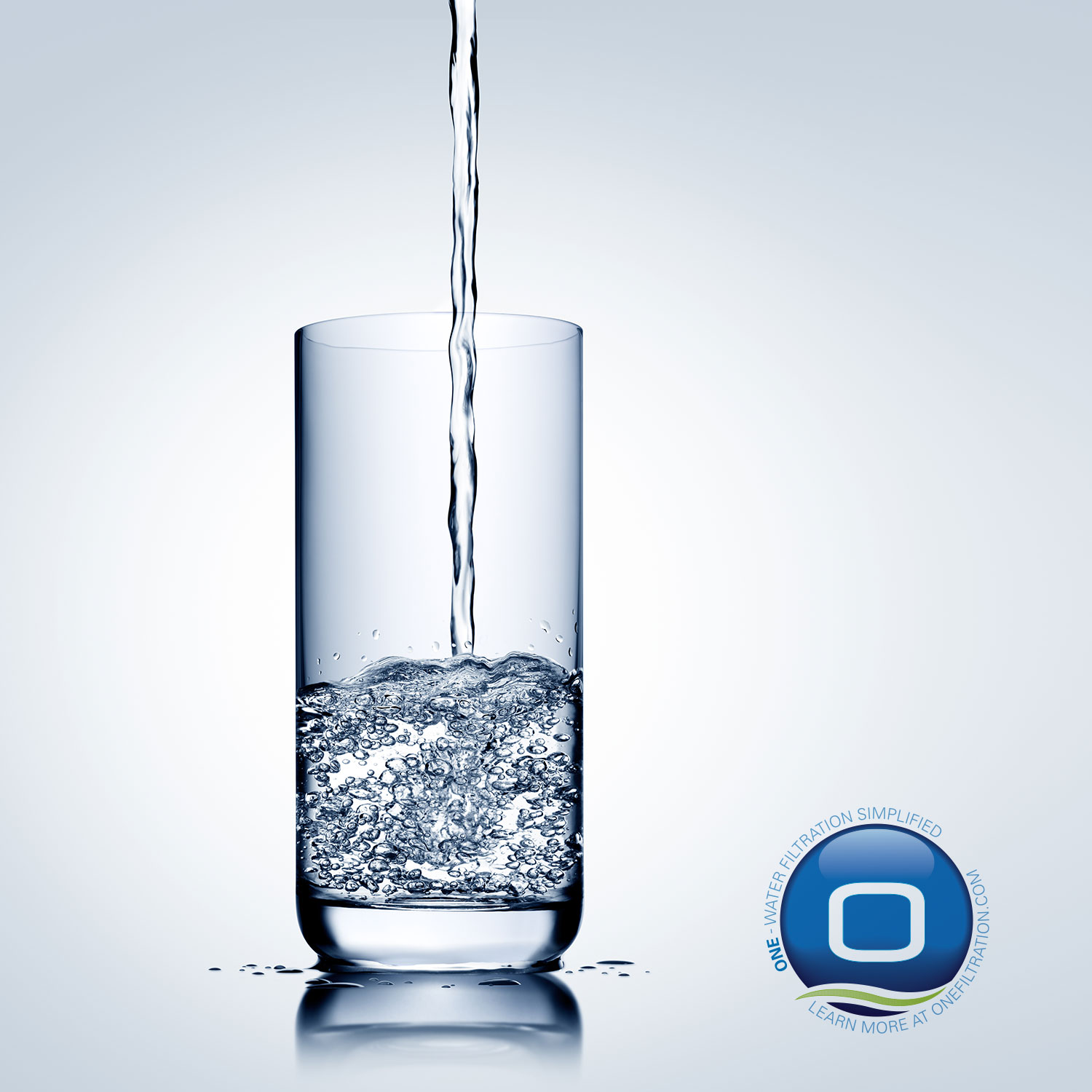 Get Cleaner Water
ONE filters water more effectively than pitchers and faucet filtration systems. ONE is capable of removing a greater number of impurities, which means you and your family get cleaner, clearer and fresher water for drinking and bathing.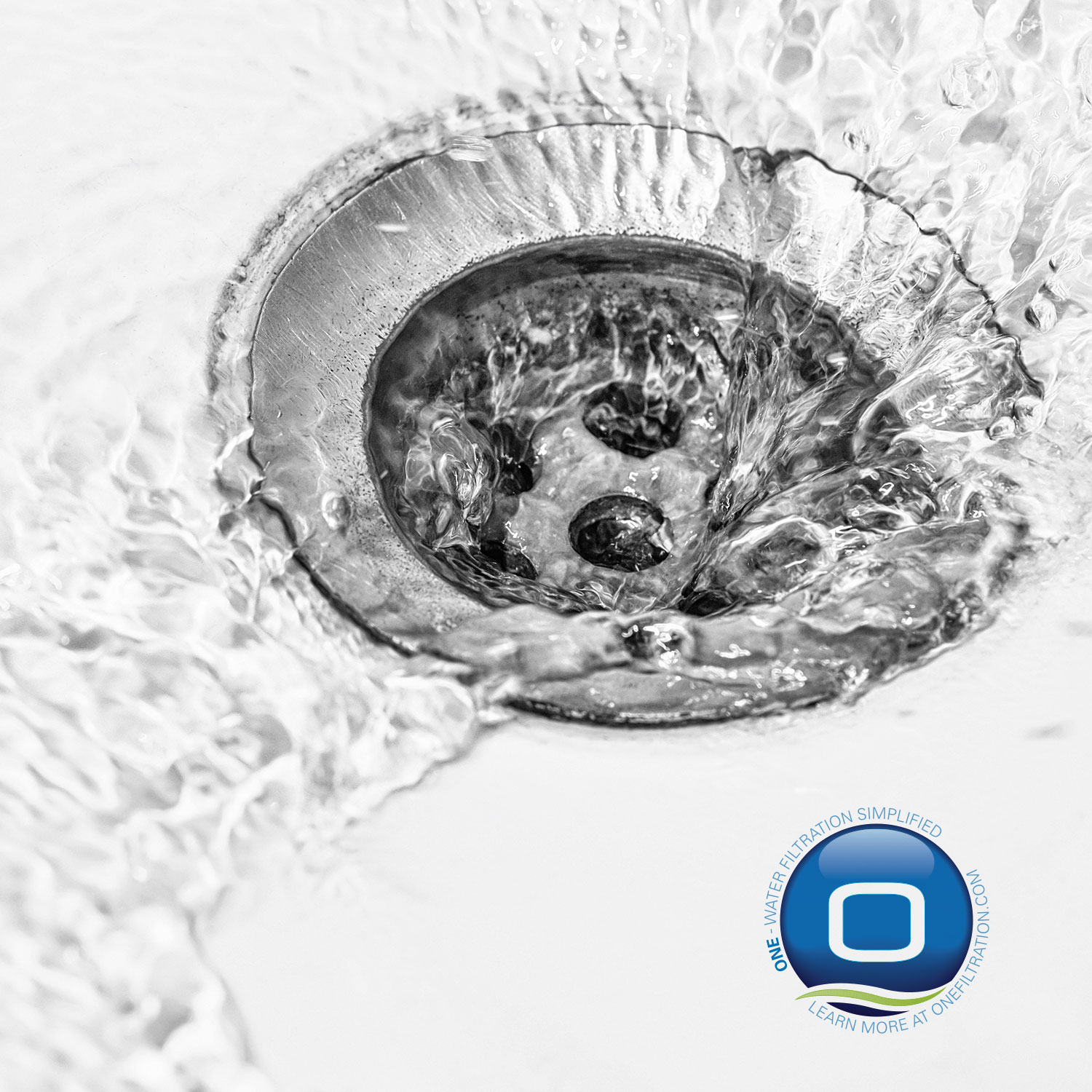 A Whole-Home Solution
ONE provides a single water filtration solution for your entire home. Not just one tap, but every tap in your home. That means you get safe, great-tasting water from every faucet. The same clean water flows from your shower and bathroom sink that you'll find in your kitchen.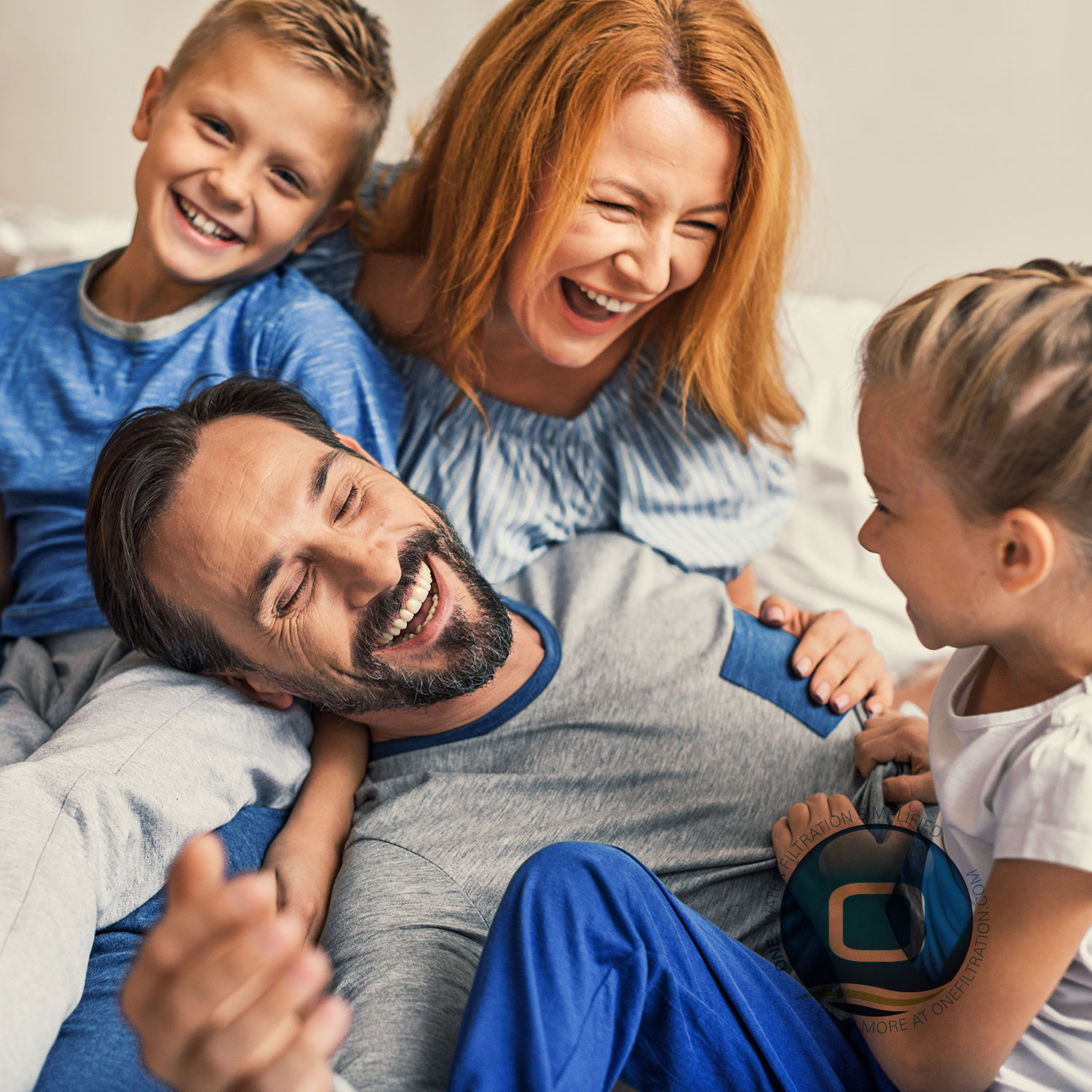 Replace Filters Less Frequently
ONE eliminates one of the biggest inconvenience of home water filtration: purchasing replacement filters every few weeks. Wouldn't you rather replace your filter once a year instead of once a month? With ONE Water Filtration Simplified, you now have that option.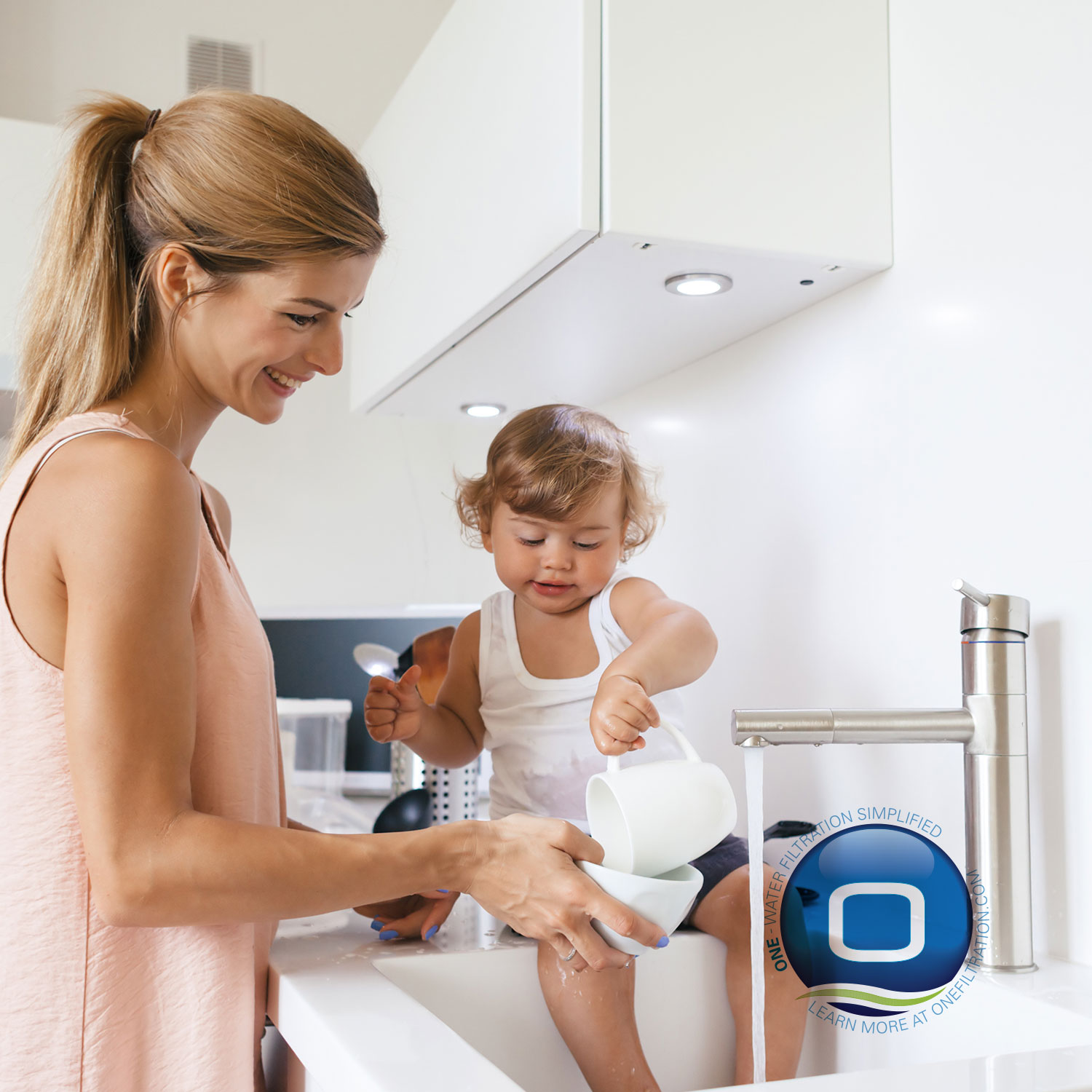 Easy, Worry-Free, Convenient
ONE requires no containers, dispensers or unsightly gadgets attached to your faucet. On a daily basis, you don't see it. ONE works almost invisibly, so all you have to do is turn on your tap and enjoy fresh, clean water. ONE offers a simple, hassle-free water filtration solution.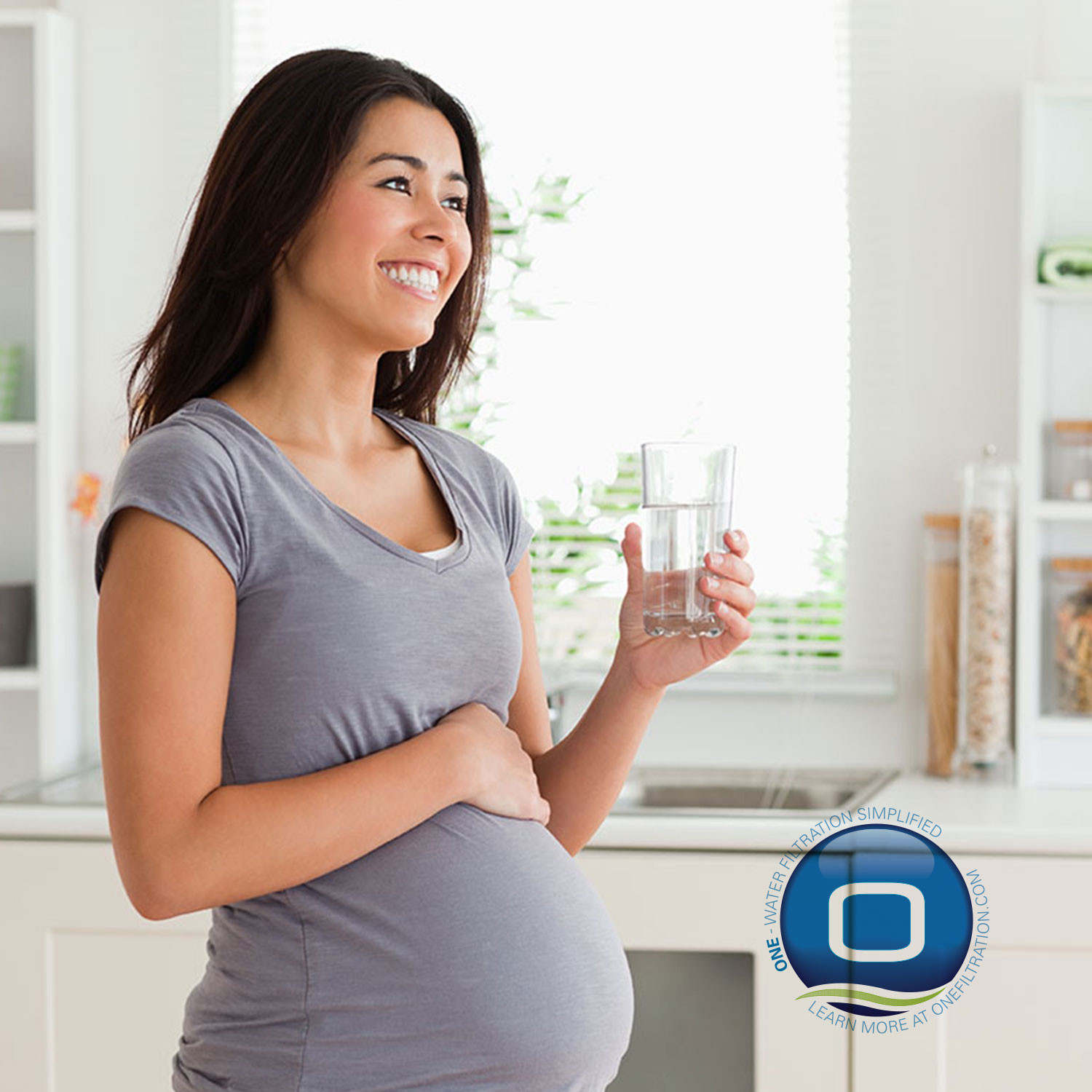 Peace of Mind For Your Family
ONE helps keep your family safe and healthy by providing clean, purified water throughout your home. With ONE, your children can drink water straight from the tap without worry. From the faucet to the shower, ONE ensures all your water is free of contaminants.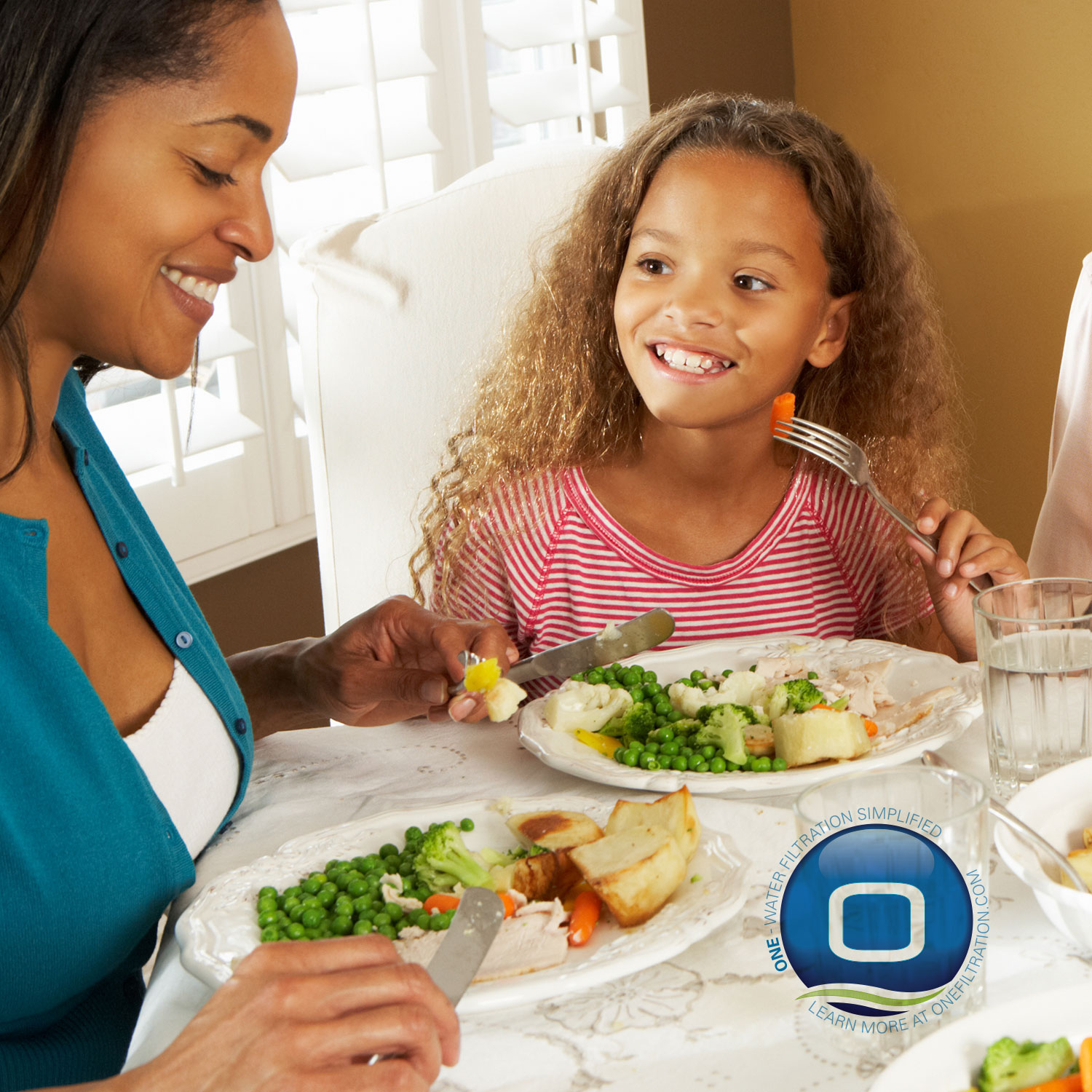 Drink More Water
ONE encourages your family to drink more water. From healthier skin to relieving fatigue, experts attribute numerous health benefits to drinking water. ONE eliminates bad taste and impurities, so you and your family can drink more fresh water and live healthier.
Are you ready to experience the wonder of clean, clear and fresh water throughout your entire home?
ONE Water Filtration Simplified is available from select dealers throughout the United States. You can CALL US TOLL FREE at (855) 202-9665 or locally at (440) 975-0331. Or, complete and submit the form below and we'll provide you information on dealers in your area.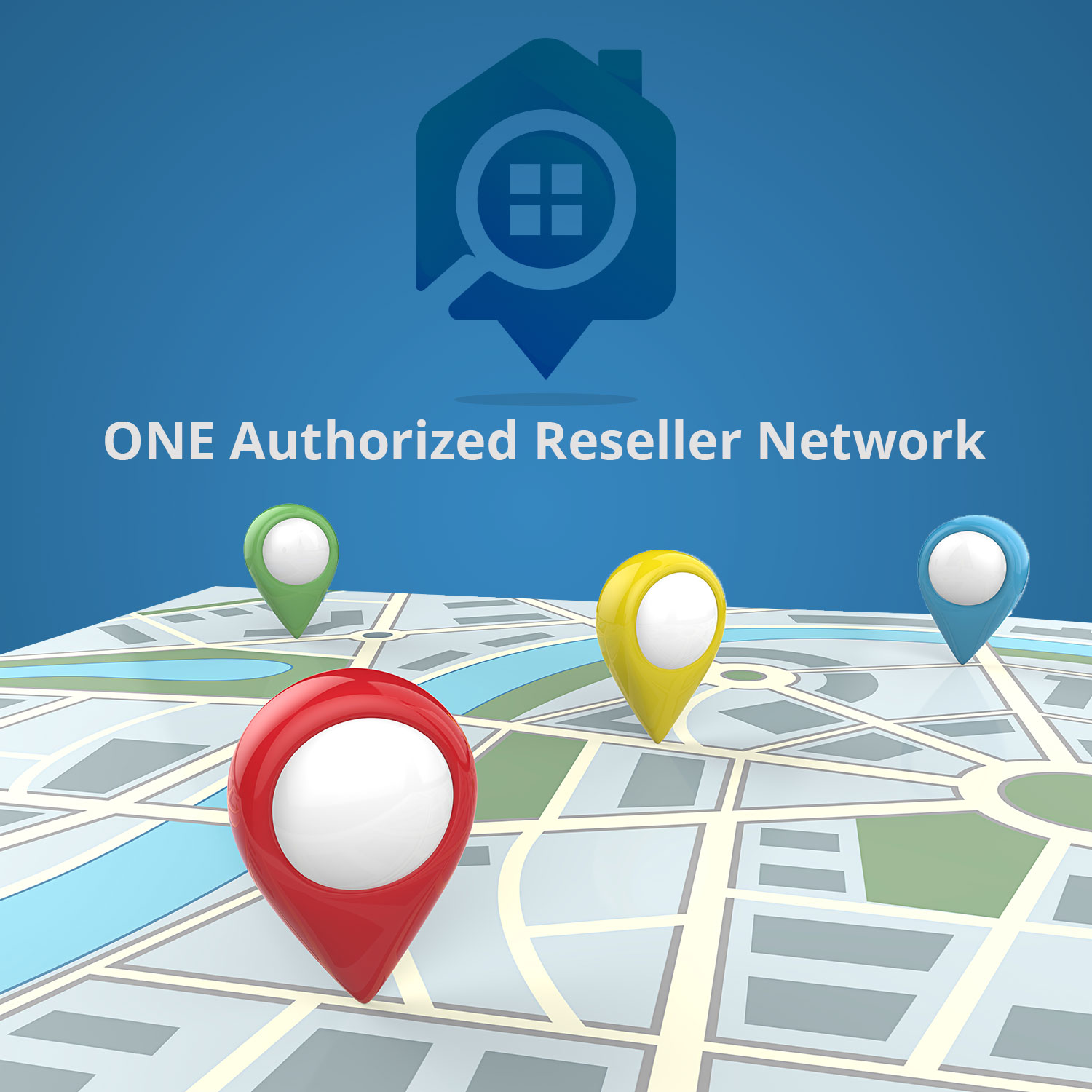 Water Filtration News and Helpful Resources
To help everyone better understand water filtration, we've assembled industry news and information to act as an educational resource and guide.
from the Environmental Protection Agency (EPA)
read more
ONE Water Filtration Simplified and
The PIONEER System is Certified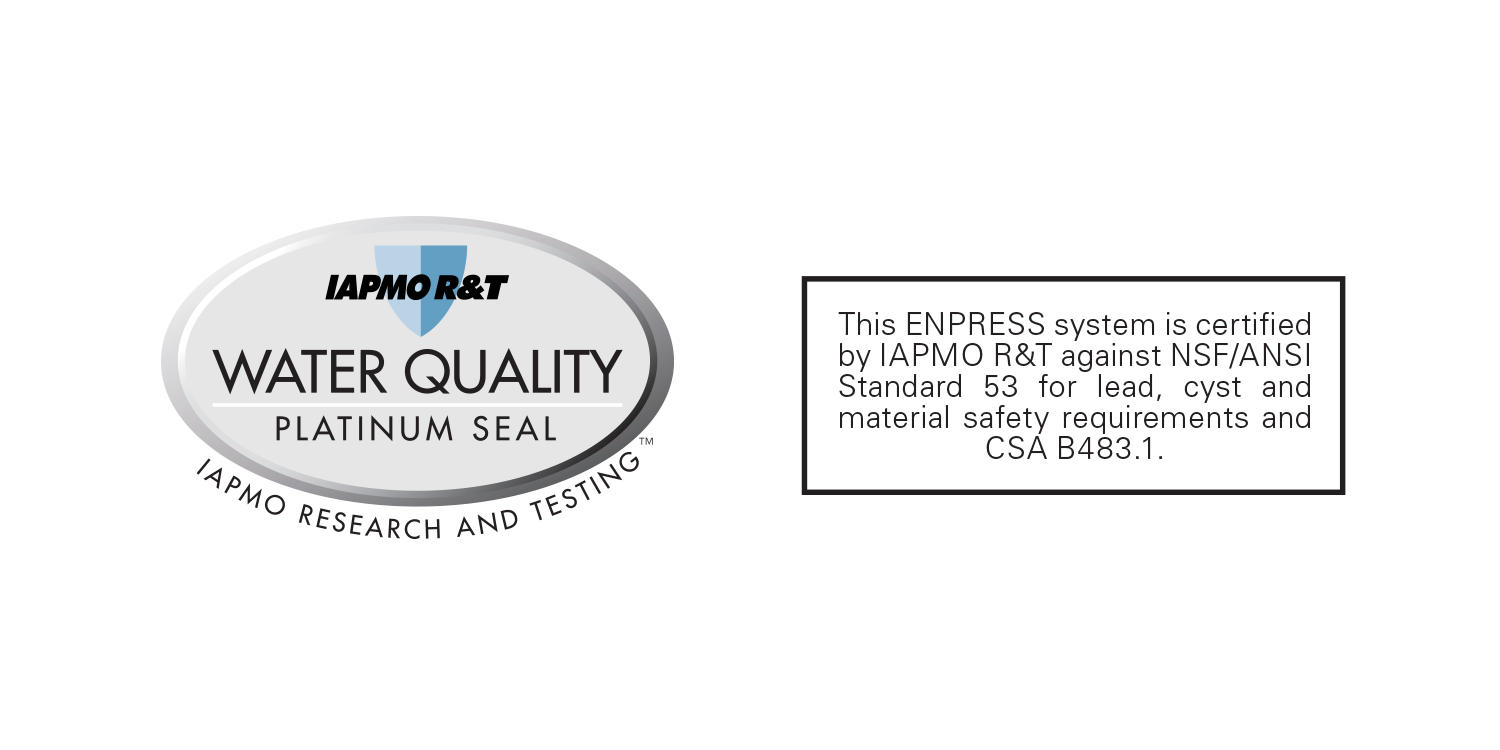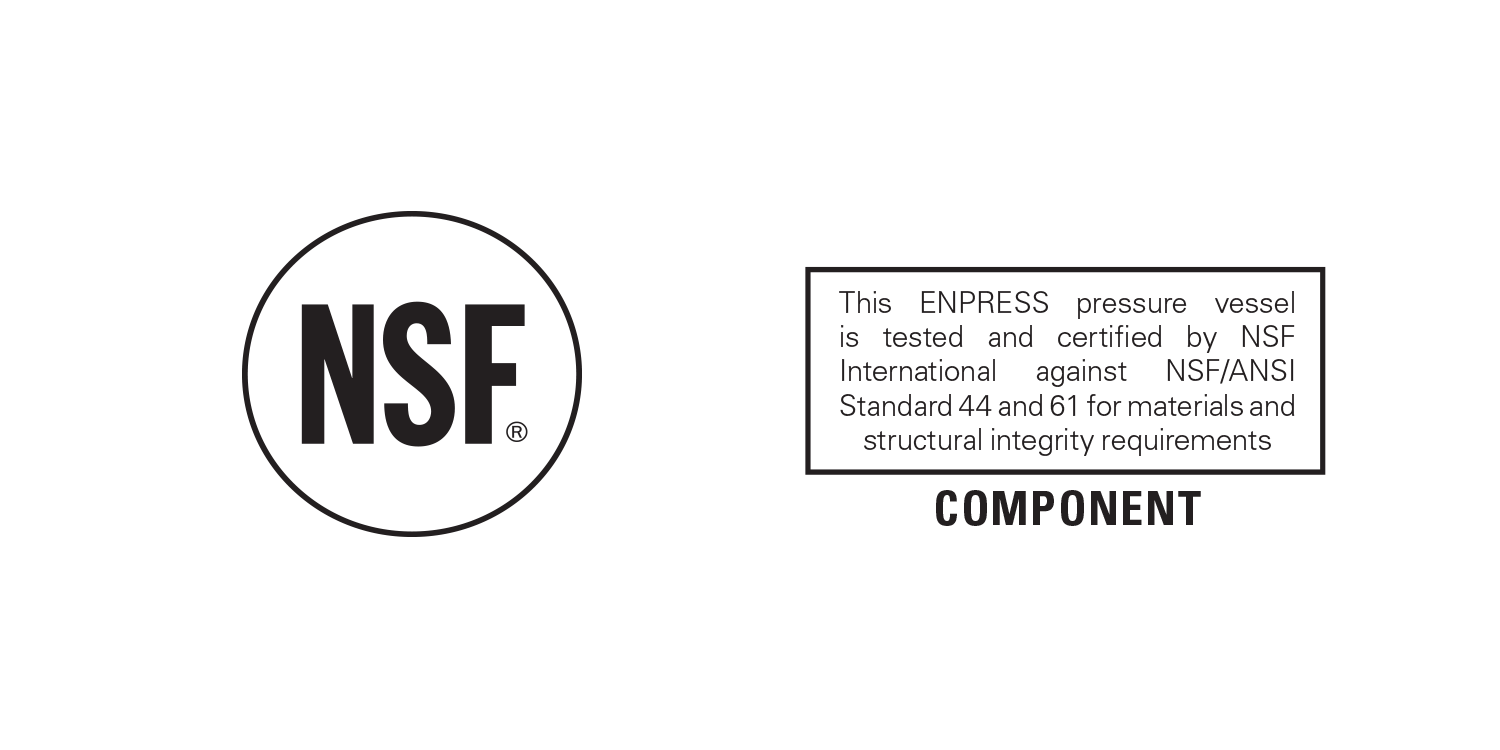 Have you already experienced the wonder of clean, clear and fresh water throughout your entire home?
Register your product and receive important information about your product and reminders on renewing your filters.
REGISTER YOUR PRODUCT
ENPRESS®, ONE®, WATER FILTRATION SIMPLIFIED® AND PIONEER™ are trademarks of ENPRESS, LLC.
©ENPRESS LLC 2018 PIONEER™ is an ENPRESS Filtration Technology
ENPRESS, LLC. | 34899 Curtis Blvd., Eastlake Ohio 44095 | Phone 866.859.9274 | Fax 440.510.0202 | info@enpress.com